Bing's GPT and Dall-E Integration: AI-Driven Search Wars

David Steel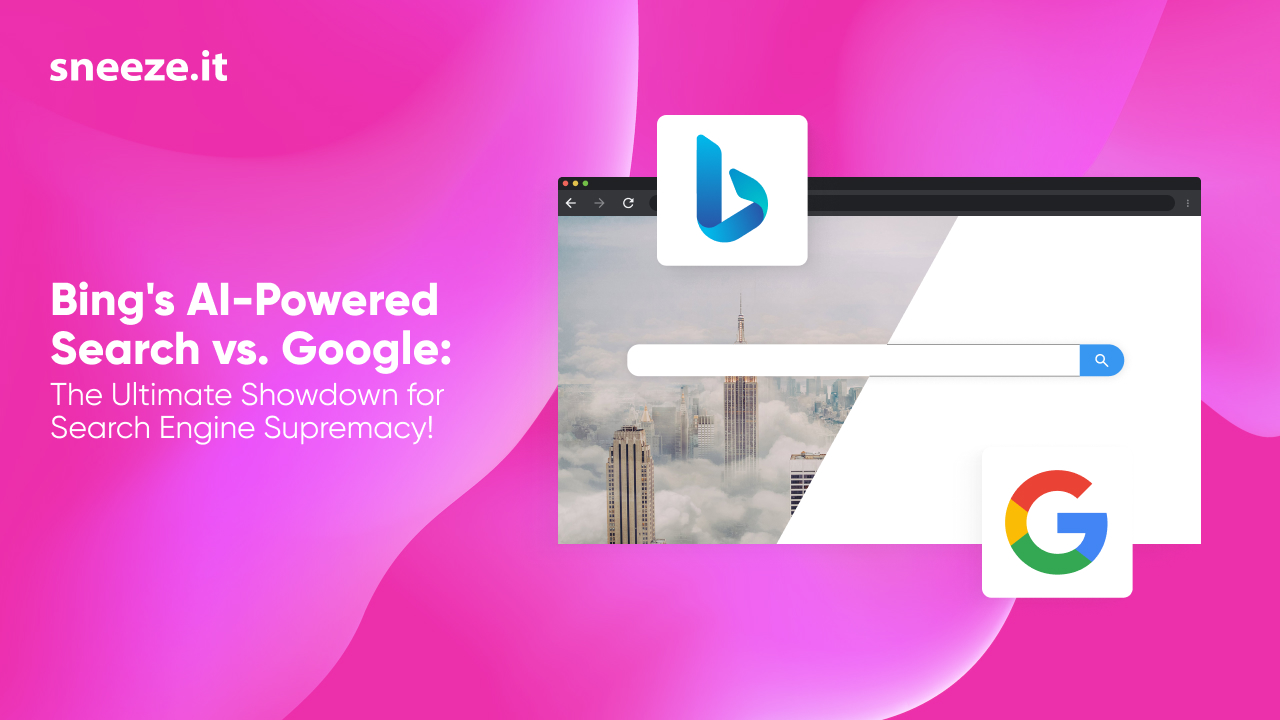 Having closely observed how advanced AI models like OpenAI's ChatGPT and Dall-E are transforming the search engine landscape, I've been able to gain valuable insights into Bing's implementation of the technology, and I am happy to be sharing my findings with you here today.
In this article, we will delve into Bing's innovative strategy, how it sets them apart, and Google's potential response to maintain its position as the market leader.
Bing's Pioneering Integration of ChatGPT and Dall-E:
Microsoft's Bing has made remarkable strides in integrating ChatGPT and Dall-E to provide users with enhanced search experiences. ChatGPT enables more engaging, context-aware search results, while Dall-E generates creative and relevant images based on user queries. This powerful combination has significantly improved the user experience and is poised to reshape the search engine industry.
How Bing's Integration Impacts User Experience:
By leveraging ChatGPT, Bing now offers more natural and intuitive search results. Users can engage in a conversation with the search engine, resulting in a seamless and efficient exchange of information. Furthermore, with Dall-E's image generation capabilities, users can find more relevant, personalized, and visually appealing results. These enhancements elevate Bing's user experience to new heights.
The Current State of AI in Search Engines:
The incorporation of AI in search engines like Bing and Google has already improved the quality and relevance of search results. However, Bing's adoption of ChatGPT and Dall-E signals a new frontier in AI-driven search, which could potentially revolutionize the way users interact with search engines.
Google's Potential Response:
Google, as the current market leader, must adapt and respond to Bing's innovative AI integration to maintain its competitive edge. Google may invest in developing or acquiring new AI technologies to enhance its search engine's capabilities. Possible strategies include:
Enhancing Google's AI capabilities: Google could focus on improving its existing AI models or develop new ones to compete with Bing's ChatGPT and Dall-E integration.

Collaboration with OpenAI: Google might consider partnering with OpenAI to access its cutting-edge AI technologies.

Expanding visual search features: Google could expand its visual search capabilities to compete with Dall-E's image generation prowess.
Bing's integration of OpenAI's ChatGPT and Dall-E has positioned them as a new authority in AI-driven search, forcing competitors like Google to respond. The continued evolution of AI in search engines promises to offer users more engaging, intuitive, and visually appealing experiences. As pioneers and enthusiasts of AI technology implementation in the advertising world, we are very excited and intrigued to witness the ongoing transformation and impact of these emerging technologies on the search engine landscape and how this shapes the future of search advertising for our clients and our industry.
Interested in learning more about how this clash of the search engine titans affects your business and how Sneeze It can help you make the most of your search advertising? Put a meeting on Dirk's calendar below, and we'll be in touch with you soon!
Subscribe to The Sneeze It Diaries